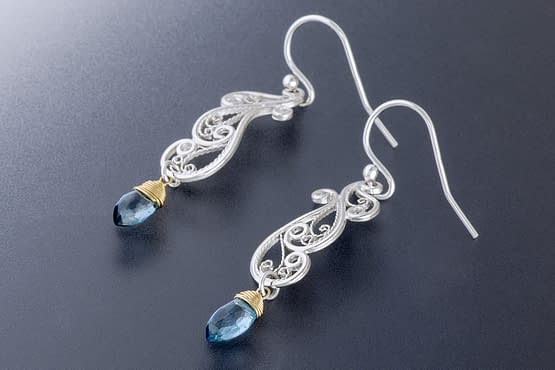 Art Nouveau Earrings Silver
¥19,440
Beautiful Art Nouveau swirls flow gracefully through this lovely set of earrings.
Handmade from fine silver filigree wire wrapped in a sterling silver frame, this set marks one of our most popular designs. Your choice of natural stone adds an elegant look perfectly matched to your complexion.
This lovely set is also available in gold.
Shown here with blue topaz. Ear hooks are sterling silver. If you need alternative hooks, please leave us a note during checkout.
Length: Approximately 1.25 in from the base of the hook to the bottom of the stone

Frequently Bought Together